Visit Our Store

Moon Marble Company
600 East Front Street
Bonner Springs, KS 66012
913-441-1432
Visit us? Please read first….
Hi Folks…. We temporarily closed our doors in 2020 due to Covid. We plan to get back to our old self with regular hours and demonstrations at some point in the future, however we do not know when.
Meanwhile…….if you would like to come in for a little shopping, we would love to see you. If you are in the area and want to take a chance that we will be here feel free to stop by. However…..we are not staffing the store full time so we highly suggest calling ahead to set up a time for your visit.
Appointments are available
Monday thru Friday (Closed Sat & Sun).
Call 913-441-1432 to schedule your visit.
Note: Demonstrations are not being offered at this time.
Shipping: Most orders ship within 48 hours of receipt, Monday thru Friday. If you have questions or need assistance placing an order, please give us a call. Messages will be returned as soon as possible.
Please note that the 1-3 day options listed next to priority shipping are an estimate of delivery times given by USPS and not a guarantee of delivery.
[email protected] or 913-441-1432

Click Here for Driving Instructions.
There is a new exit for Bonner Springs off of Interstate 70. From the West, take exit 224. From the East, take Exit 224A. Go south on K-7, and then west on K-32.
Pick from the Wall of Marbles!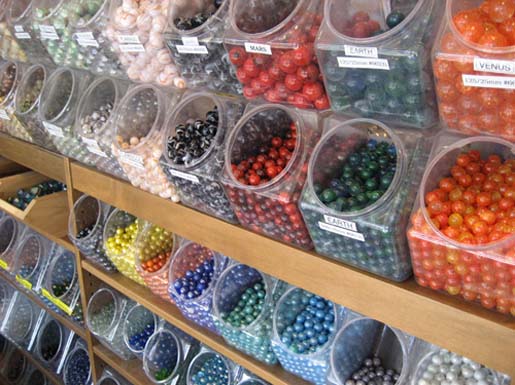 Our Store Contains Traditional Toys, Games, and Gifts!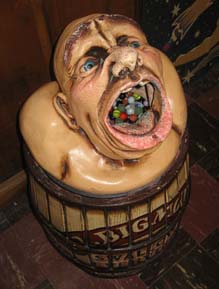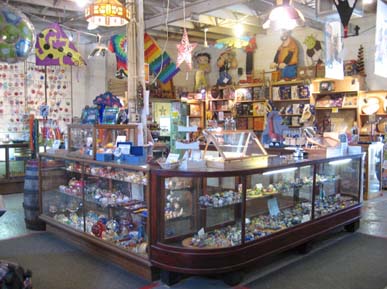 See Marbles Made! Call for Demonstration Dates and Times!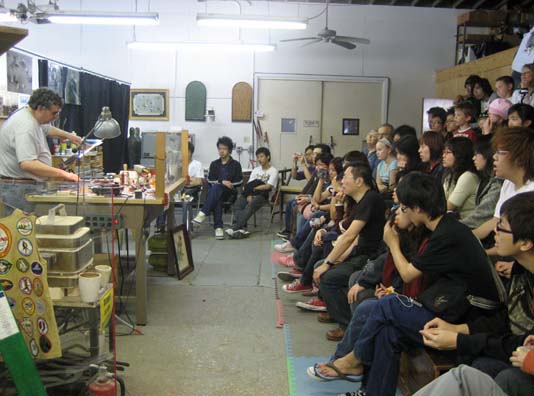 Contemporary Marble Showcase & Owners Bruce and Lynda in Front of Store
These marbles were made at the Moon!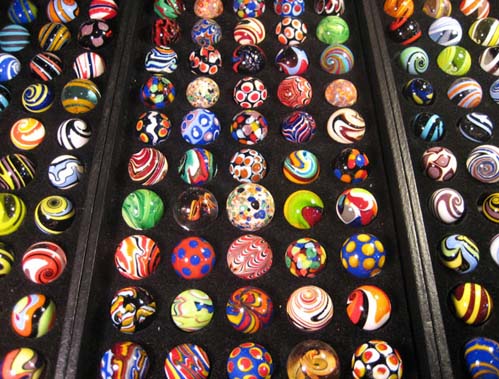 Don't forget to visit our Moon Marble Museum, Museum Bathroom, and the Gem and Fountain Room!