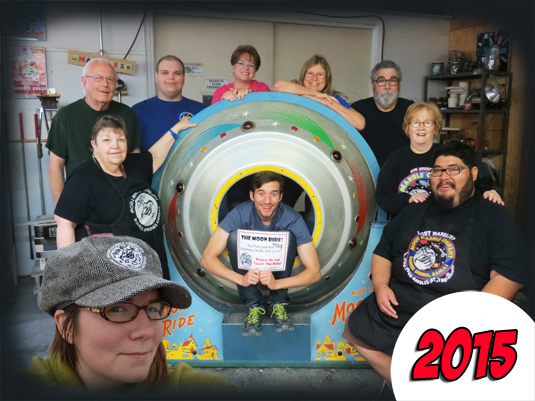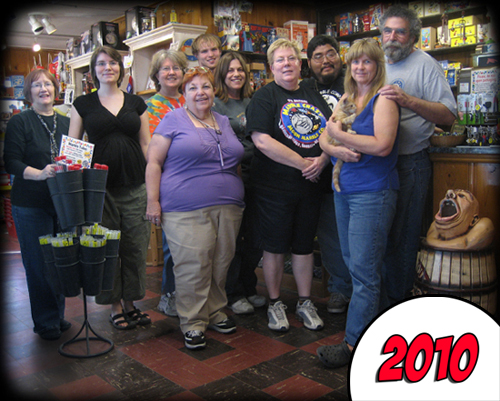 About Us
Moon Marble Company
600 East Front Street
Bonner Springs, KS 66012
We have made wooden toys and game boards for many years, but always had difficulty finding varieties of marbles for our product. We wanted marbles that we had as children like Bumble-Bees, Cub Scouts, Puries, and so on. In 1997 this "need" led us to the opening of the Moon Marble Company store. The store is located near the intersection of K-32 & Hwy 7 in Bonner Springs, KS. We stock machine made marbles in a multitude of colors and designs in sizes from pee-wees to 50mm. In addition, we carry traditional toys & games as well as gift items for all ages.
Artisan and owner Bruce Breslow frequently demonstrates his marble making. During demonstrations, Bruce will explain the process of glass working, marble history, and other fascinating areas of marble interest. We also exhibit and sell the work of several dozen prominent glassworkers from across the country.
Visitors to the store will enjoy perusing the displays of antique marble toys or maybe "knuckling down", if they remember how!! Shoppers are sure to find something special for everyone on their list among our selection of special and unusual items.
We have created MoonMarble.com for those of you not fortunate enough to visit us in person. So browse, enjoy, shop if you'd like to, and thanks for visiting.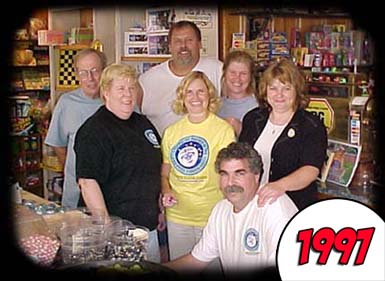 "The Original Gang with close friends of the Moon"