See how a marble is made, print and make a marble toy, print game instructions, and more! All you have to do is click on the images below!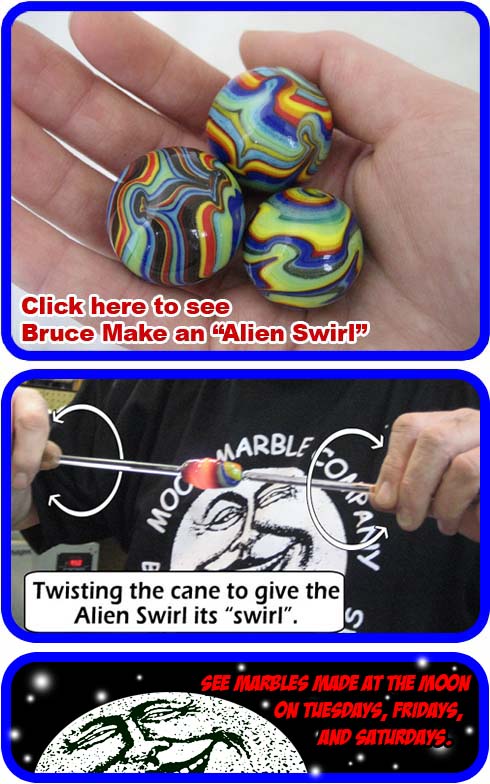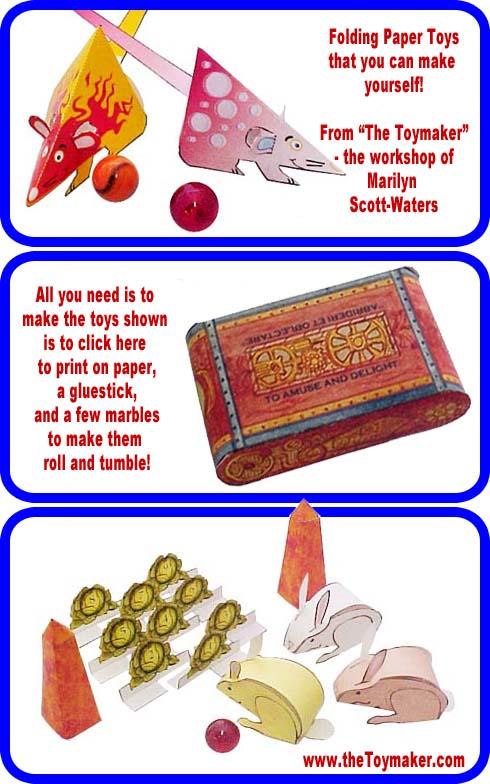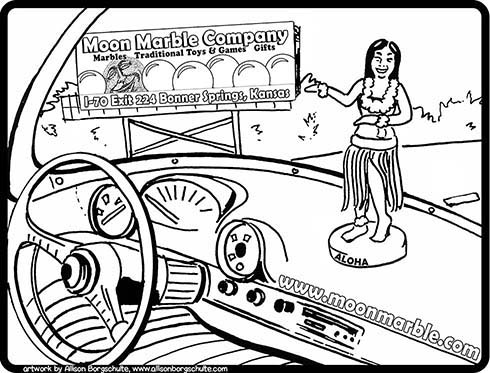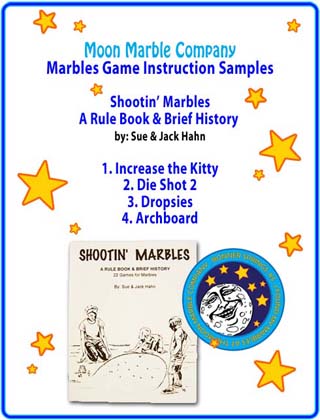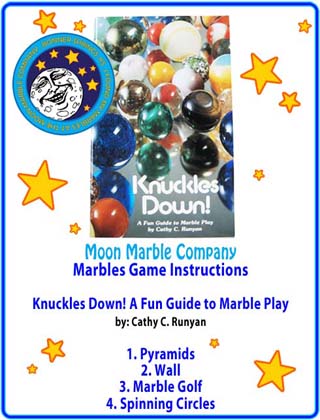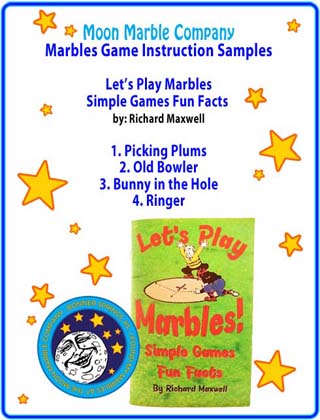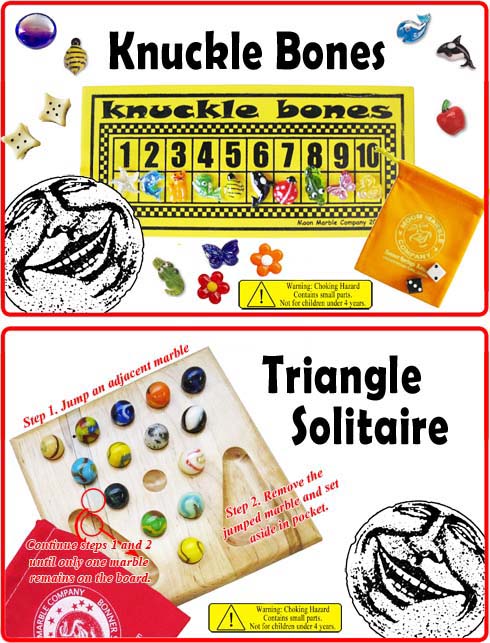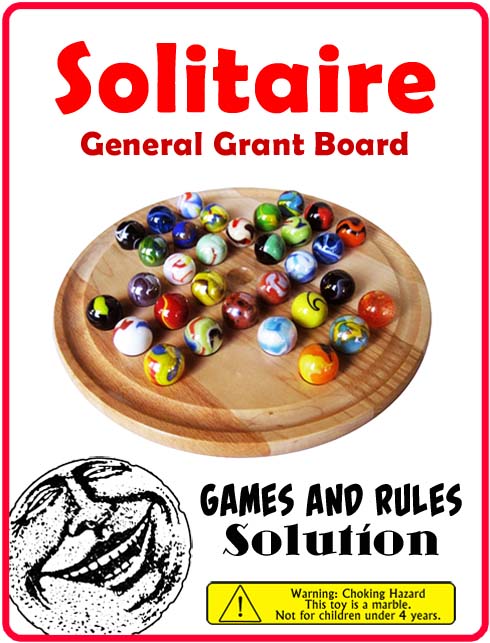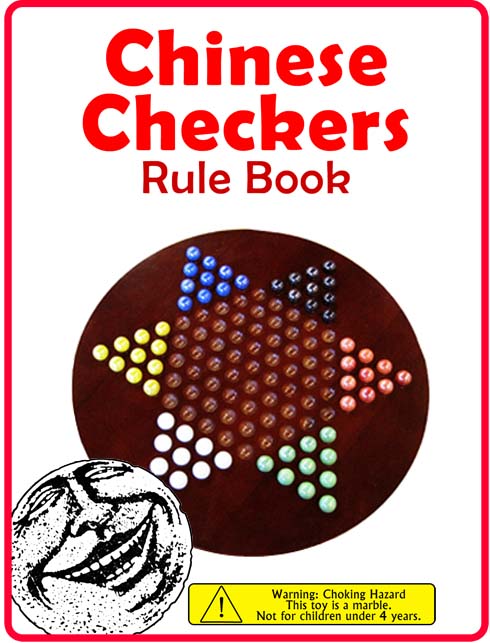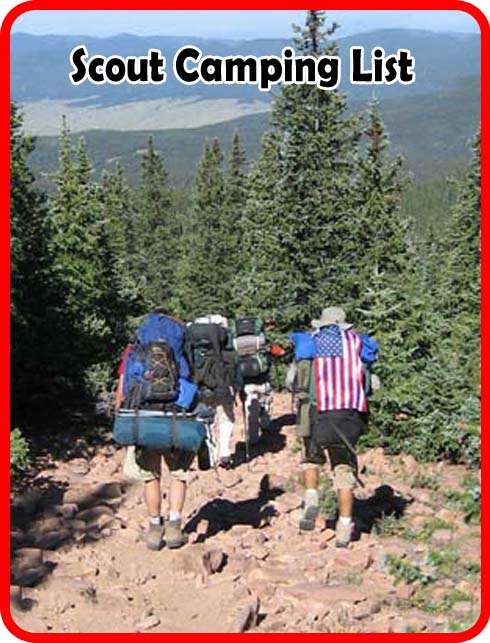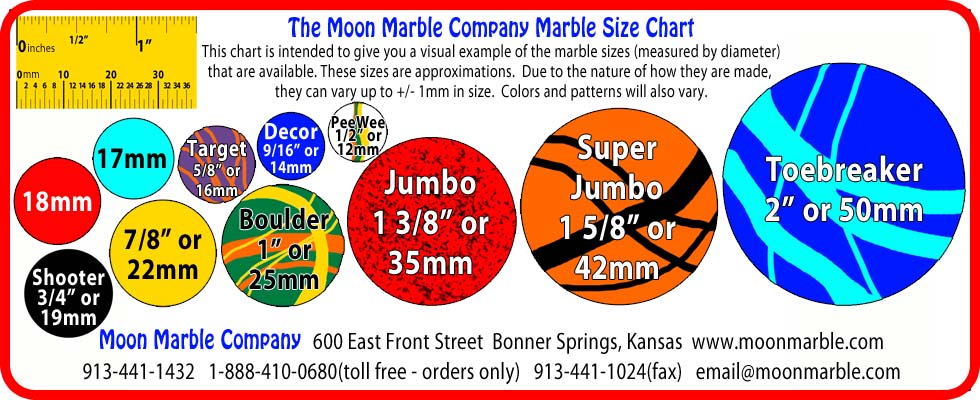 Oh Marbles is a classic marbles game for the iPhone and iPod Touch. It is like the real game of marbles, where users can shoot marbles out of a circle. Shoot marbles into holes in the free version.

- Ringer
- Ring Taw
- Dropsies
- Fifteen places to play
- Over 100 cartoon marbles
- More marbles to win
- Submit your own marbles
- Wacky audio

It's a fun marbles game! You can buy it at the Apple Store. There is a free version too!





Moon Marble Company 600 East Front Street, Bonner Springs, Kansas, USA 66012-1122
Phone: 913-441-1432 Order Only: 888-410-0680 Fax: 913-441-1024
Email: email@moonmarble.com